Walk through any store and see what products you gravitate towards. Chances are this pull has something to do with the packaging of the items. Well-designed packaging gets people's attention. It's no mistake that successful brands, from Apple to Oatly, have visually appealing, distinct packages. These containers are the first cue to a buyer of the quality and even experience that they are going to get when they purchase from a brand. And, for you as a business owner who wants to know how to design a packaging box, the most important starting point is your brand identity. As you start in on your creative box design, base it in the values ​​(graphic and otherwise) of your brand. Your packaging should not just represent your product but the feel of your company
Why is Packaging Design Important?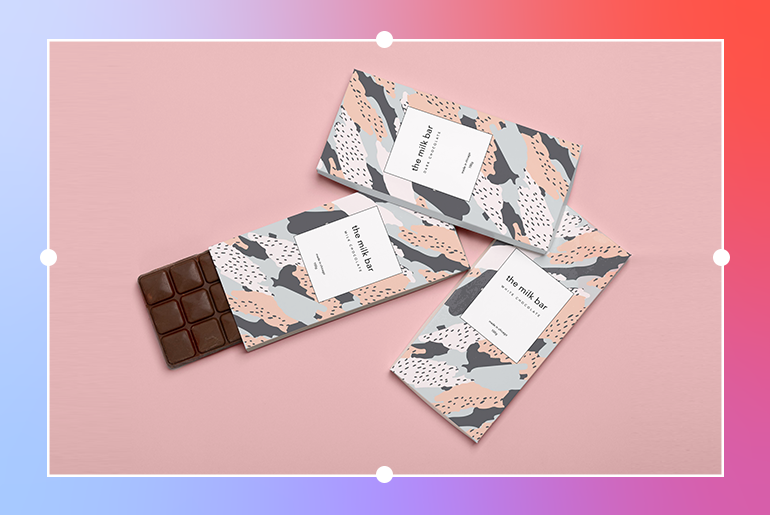 There are two great reasons to care about packaging design: form and function. Visually-appealing packages attract attention from customers. We've all bought something because we loved the packaging, right?
Functionality is also key. Your packaging likely contains a product, or, in the case of food and beverages, even a substance or liquid. So, your customers need to be able to remove or dispense of whatever is in the package easily and well. If your product is fragile, this is yet another functional concern to keep in mind. The packaging will need to hold the product snugly, to protect it from damage.
What do Donsumers Look for in Packaging?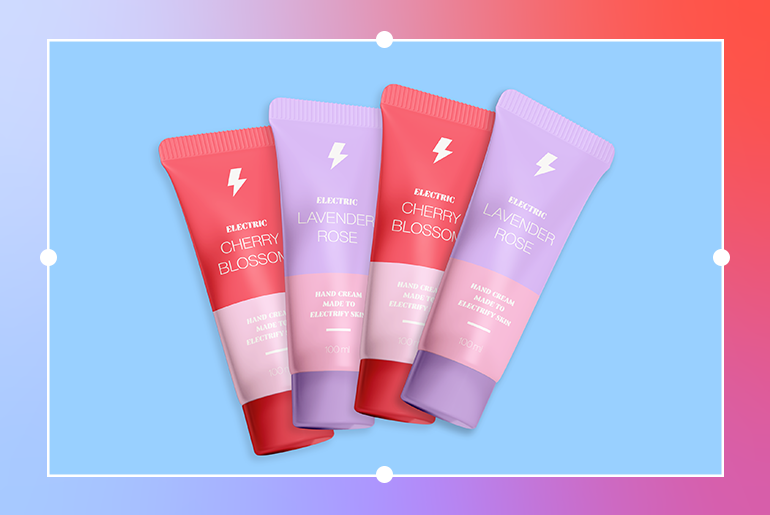 Customers want a package that looks like something they'd like to own. Yes, the package is disposable and will likely end up in the recycling bin once the consumer has taken out or used up what was inside. But, the package presents the product, gives off a feel, and when well-designed, helps provide a buyer with a sense of confidence around the quality of the product itself.
How to Design Packaging: Tips
Know your audience: What is it that your customers hope to get from your product? Your packaging should give them the confidence that they will get that thing. If you sell a luxury product, for example, create suitably luxe packaging that's an extension of the experience of the item itself.
Prioritize good design: Consider key design elements like color, font, and spacing. Don't overwhelm the packaging, making it too busy. And, stick to consistent typography and color themes. When in doubt, keep it simple.
Give essential information: To some degree, all packaging needs to refer to what's inside. This can be done as simply as with a logo in some cases, but for products with more complex contents or ingredients, you'll need more text. The best food packaging design, for example, clearly states ingredients and allergens.
Packaging Design Trends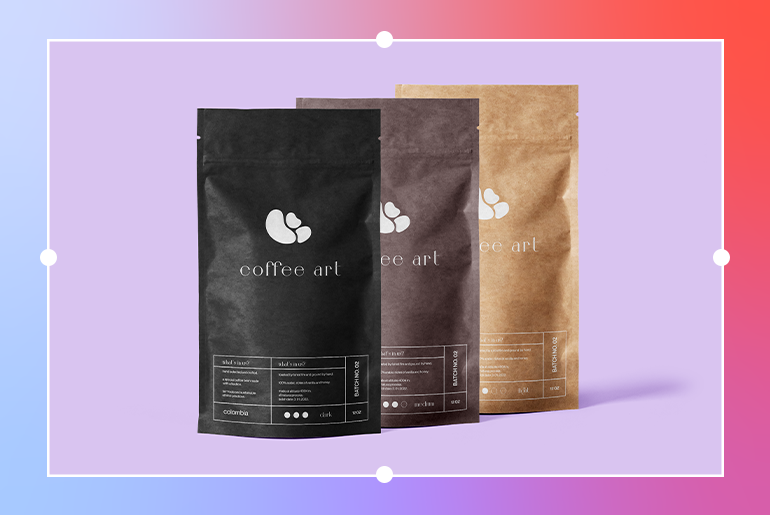 If you don't have a favorite school of design or a plan for your packaging, check out some trendy package design ideas that may get your creative juices flowing.
Vintage: Lots of brands are bringing back natural, organic trends that reflect historical processes and ingredients as old as time. Craft beer, anyone? Ornate fonts, letterpress looks, and pared-down color schemes help achieve this feel.
Minimalist: Minimalism means less is more. Give viewers just what they need on your packaging and stick to one or two colors and laid back fonts. Oh, and give your viewers plenty of space.
Bold colors: Bright colors are in. It's just about using them well. Go for a busy neon graffiti-inspired look or a modernist, two-tone look. Or if you're feeling fancy, try color blocking.
Muted tones: Creating packaging is one of those situations in which it's okay to be neutral. These tones give off a feeling of tranquility and luxury.
What are the Best Packaging Designs?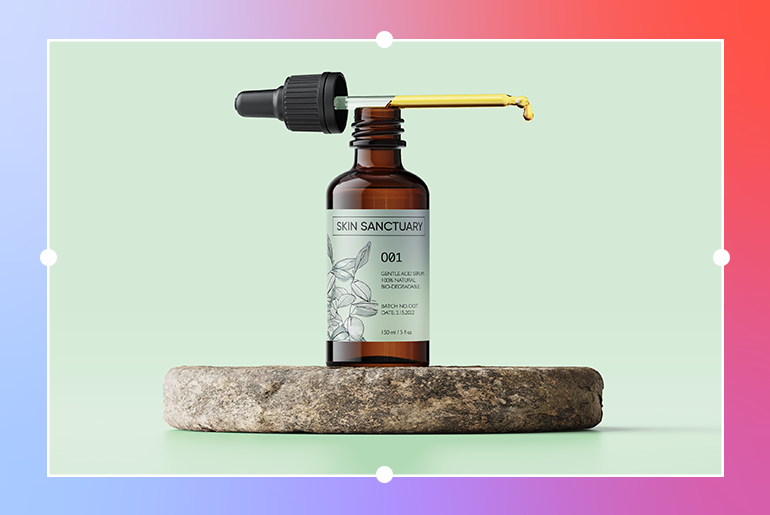 Muji: Simple, minimalist, and modern packaging design. Pared down to letters and blank space.
Pat McGrath: Maximalist, colorful, and fun. Instantly recognizable.
Gucci: Luxe and sturdy. Made to stand the test of time.
Vinebox: Reinvented the "wheel", well, the wine bottle. Innovative and chic.
Hermes: This packaging's orange hue is so distinct it couldn't possibly be confused. Timeless and versatile.
Find Inspiration for your Packaging Designs with Picsart
If you plan to create packaging for your brand, you'll likely need to team up with a third-party printing or design company. But, you can find inspiration by playing around with colors, fonts, and shapes using Picsart.
On the Web Editor
Open the web application and under Designing For choose a blank canvas. You can set it to a custom size if you already know what kind of space you are designing for.
On the editing screen, start experimenting. Add things like Text, Elementsand Stickers to your canvas using the corresponding tools in the menu on the left-hand side of the screen. If you don't know where to start, choose Templatesand then, make one your own.
Once you've established an aesthetic that feels like your brand, stick with it. Use these design elements going forward. You can download your design for future reference by clicking on Export in the upper right-hand corner of the screen.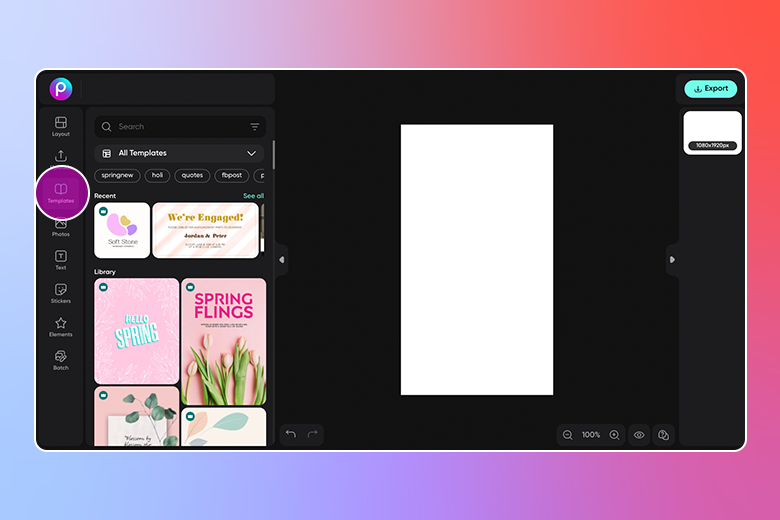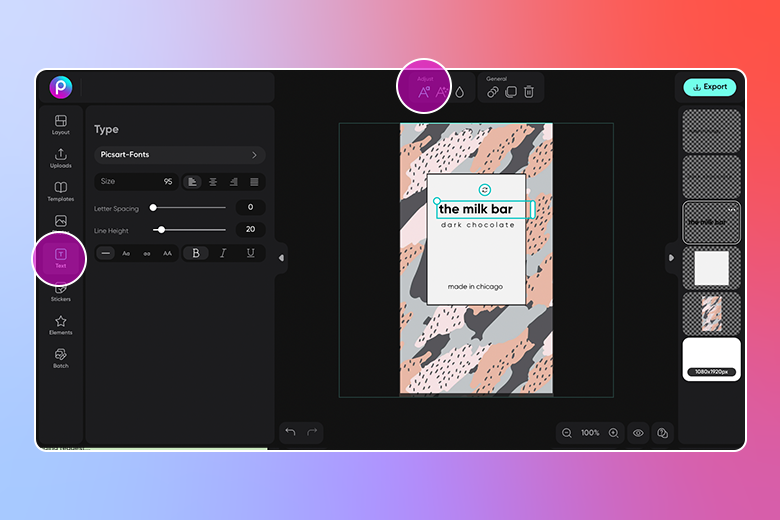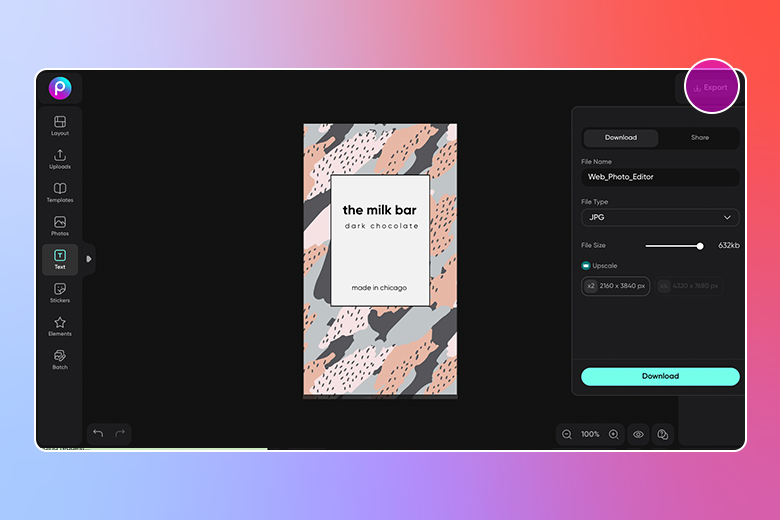 On the Mobile App
Open the mobile application and click on the purple plus sign at the bottom of the screen to start.
Start with a template or choose Pick Canvas under Drawings to choose the right blank canvas size for the social media platform for which you're designing.
On the editing screen, start adding or changing elements like Text, Shapesand Stickers using the corresponding tools in the menu at the bottom of the screen.
When you're done creating your packaging aesthetic, stick with it. Use these design elements going forward. You can download your design by clicking on the checkmark in the upper right-hand corner of the screen and use this design as a reference for your packaging inspiration.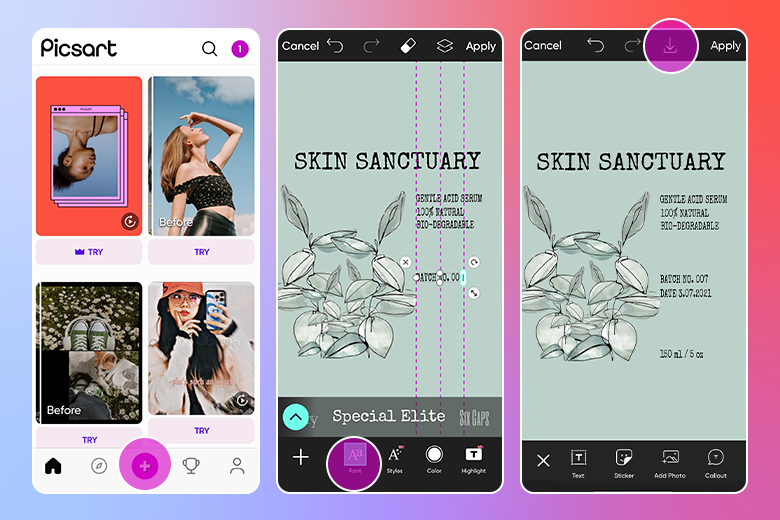 Create at the Speed ​​of Culture
Picsart is a full ecosystem of free-to-use content, powerful tools, and creator inspiration. With a billion downloads and more than 150 million monthly active creators, Picsart is the world's largest creative platform. Picsart has collaborated with major artists and brands like BLACKPINK, Taylor Swift, the Jonas Brothers, Lizzo, Ariana Grande, Jennifer Lopez, One Direction, Sanrio: Hello Kitty, Warner Bros. Entertainment, iHeartMedia, Condé Nast, and more. Download the app or start editing on the web Today to enhance your photos and videos with thousands of quick and easy editing tools, trendy filters, fun stickers, and brilliant backgrounds. Unleash your creativity and upgrade to Gold for premium perks!