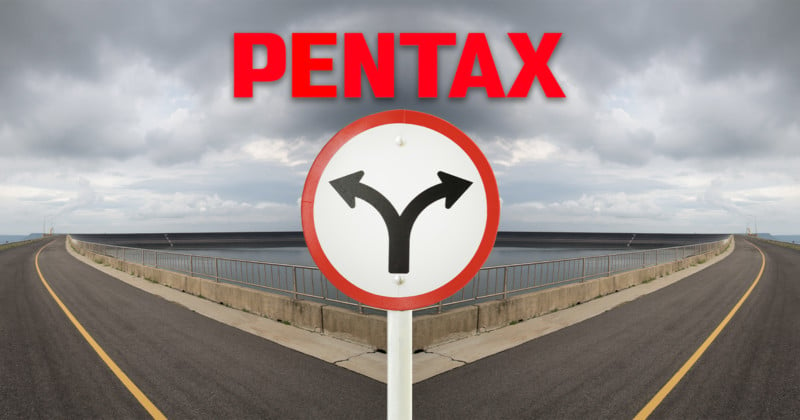 It appears that Ricoh has made a significant announcement that it will stop mass production of digital cameras (which includes the Pentax brand), and instead switch to a direct-to-market model. For now, it only affects his business in Japan, although the fallout could affect its business more broadly. What does this mean for Rico (and Pentax) and their future?
Ricoh has posted news of a major restructuring of its camera business starting in April 2022. This came directly from Ricoh in Japan and has not been officially announced on English-language news pages or by any of its regional sales offices, as this division has now clarified that It only applies to the Japanese market. However, it was released by Noboru Akahane, the current president and CEO of Ricoh Imaging. It's worth noting that Akahana was president of Ricoh Imaging from 2012 to 2017 before moving to corporate vice president of parent company Ricoh, and then back to Ricoh Imaging in November of last year.
Big turnaround in business
So, what does the ad actually cover? Based on a translated version, it is worth highlighting some important points. Our brother begins with:
I feel that the traditional method based on mass production and mass sales is becoming less accustomed to the recent changes in the market environment.
Let's delve into this a bit more; The chart below shows digital camera shipments (and value) since 2003 and highlights the 2011 high in the industry when the number of units shipped peaked at 120 million before collapsing again to a new low in 2021 at 8.3 million.
Ricoh's purchase of the Pentax in 2011 for $124 million from Hoya might have sounded great, especially since shipping values ​​for DSLRs soared to an industry-high ¥628 billion in 2012. The Pentax was also riding with a version of not one, but two mirrors. systems and had a very successful medium format system.
Unfortunately, it wasn't the case for Ricoh with both mirrorless systems largely seen as infamous failures, at a time when Sony was successfully pushing the mirrorless full-frame format and the DSLR started to fall back on. In 2019, single-lens reflex cameras surpassed the value of digital single-lens reflex (DSLR) cameras and shipped overseas in 2020. With Canon and Nikon discontinuing DSLR development and exiting the market, Pentax was left to pick up parts of the dwindling segment.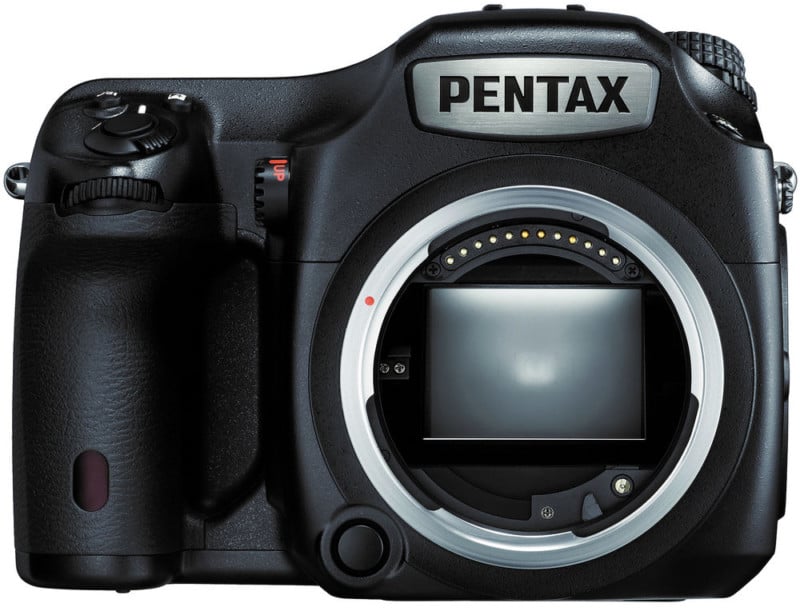 This does not mean that there is no money to be made in DSLR cameras; There, 2.2 million units shipped in 2021 are attested by it. But it's a pie that is decreasing rapidly and its value remains to be seen in the end. In 2020, BCN estimated that Pentax has about 3% of the DSLR market in Japan which would equate to about 100,000 units globally (compared to about 1.2 million in 2012).
This is Akhan's view: there is no money to be made in Mass production DSLRs. It's yesterday's technology, and in the same way we've seen nearly all compact camera sales, the same fate awaits a DSLR. Of course, while Akahane appears to have been sent to balance the books at Ricoh Imaging, you have to ask how they got to that position in the first place during his tenure during the critical years from 2012 to 2017.
Ricoh as a whole employs about 90,000 people worldwide with a turnover of about $20 billion, however, it is primarily a printer and copier company, then merges horizontally with software-based document management. Ricoh Imaging falls into a division that manufactures electrical components that, as a whole, account for only 8% of sales. In short, photography is a small fry within the entire company and appears unsustainable in its current form. It's hard to fathom the nuances of the photography department's profits and losses, since they're listed in a much larger department.
In this context, Pentax's DSLR "brand vision," announced in 2020, makes the most sense. Running it with the "Pentax believes in the future of SLR photography" line, it has embraced a monochromatic commitment to the current DSLR lineup, highlighting quality manufacturing with a special focus on the optical viewfinder.
The two-pronged strategy
There's one big tip from this: don't expect a mirrorless Pentax; It's a DSLR all the way. This announcement appears to be a financially driven must. Developing a new camera system is expensive, as evidenced by the commitment that Nikon and Canon have made. There is simply no internal support for this, given the competition between Sony, Nikon and Canon amid the market downturn. If you do not want to develop a new system and the market is shrinking to the point that mass production is no longer viable, what are the alternatives? Akhan offers a two-pronged strategy:
Get closer to customers by making full use of "digital" methods
Realizing Manufacturing "Like a Workshop"
It is worth reiterating that this is an initiative only for Japan – for the time being. In a similar fashion to Nikon's mid-range strategy, Ricoh wants to bypass traditional marketing channels through direct interaction with customers. With a dedicated user base, this makes sense, although how effective it will be in attracting new markets remains unclear. More importantly, it's not about having cameras on the shelves in the store, it's more about interacting directly with the customer through online selling or through first-party stores. as betapixel He notes that this is somewhat similar to the way Leica works.
It's hard to define the transition to "workshop-like" manufacturing until we see exactly what it looks like, however, Akahana notes that "we will expand the range of different customizations to more closely reflect our customers' needs."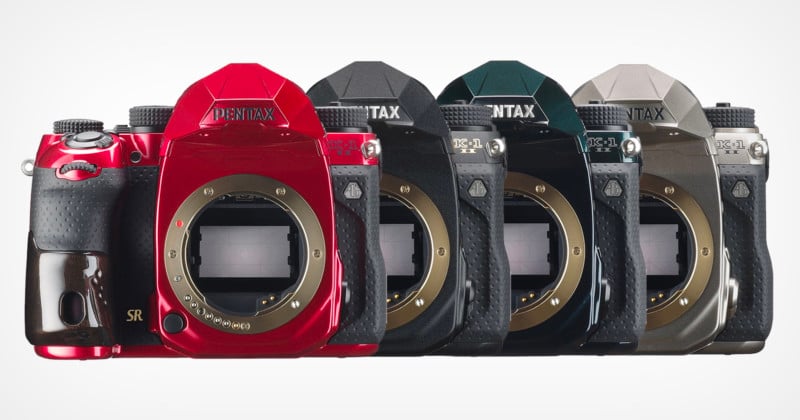 It is possible that you will be able to select your template online and then customize it to a greater or lesser extent. It remains to be seen how exactly this will work, but it could follow one – or both – of two paths. First, limited-edition, on-demand models can be made available exclusively online in the manner used by Leica. Second, it is possible to manufacture small batches of certain models to a basic level before making limited customizations after the customer's purchase. For example, consider choosing a quality bike where you can choose from a limited set of components to complete. Ricoh clearly states that it is revamping its manufacturing and sales systems in Japan.
Lots of unanswered questions
There's one elephant in the room: Ricoh will still need to sell enough cameras, at the right price, to make it a viable business model. In 2016, Leica was selling somewhere over 100,000 cameras a year, and given the current climate, this isn't likely to change much. This appears to be the level that Pentax is currently at; What percentage is sold to the Japanese is unknown although DSLRs, as a whole, ship about 5% to the region which may equate to about 5,000 units.
Perhaps the main question is whether Ricoh is using this as a test case to see if it can be rolled out on all Ricoh Imaging products. What happens in the Japanese market is important to the business as a whole, while risks remain relatively low. So the crucial question remains: Can Ricoh convert the same number of units using a "workshop-like" model instead of mass production?
It seems likely that the cost of the Pentax camera will have to increase, and possibly head towards Leica territory. If that's the case – and we'll have to watch closely once April arrives – we'll have to ask ourselves this value proposition: Is owning a Pentax worth that much money? Of course, we're seeing Pentax cameras by their "value" today and by changing their production, Ricoh could also change their value. This may be a gradual shift led by Japan.
Rico is fast approaching a crossroads where he needs to make a decision. Income from sales of the GR and Pentax models is falling off a cliff, so the key question is whether he can boost those sales in order to build a for-profit business. Is switching to 'workshop-like' manufacturing a viable business solution that can eventually be implemented to maintain Pentax as a brand, or is this the beginning of the end? An end would be a slow death for a once-great camera manufacturer who wanders around trying to make ends meet. Or does this portend a potential future selling contract strategy in the same way Olympus moved?
Either way, 2022 could be a defining year for Ricoh-Pentax.
---
Image credits: Title image licensed via Depositphotos.