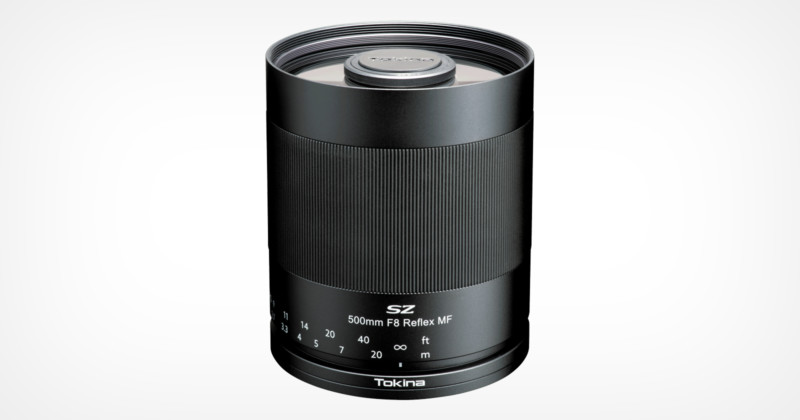 Kenko Tokina announced that the 500mm f/8 mirror lens they introduced last year is finally available and will be available for Canon EF, Sony E, Nikon F, Nikon Z, Fujifilm X, T-mount and Micro Four Thirds.
Dioptric optical design
The Tokina SZ Super Tele 500mm f/8 Reflex lens is a manual focus super telephoto lens that uses a reflex optical design with a fixed f/8 aperture. Also known as a mirror lens or reflex lens, the design is one that is shared with some telescopes and can provide a large optical throw in a compact package.
Tokina says the lens's outer barrel has been shaved even thinner than other mirror lenses using a new processing technology that makes this lens even lighter compared to a lens with a shorter focal length. The lens elements inside the lens are covered with a multi-layer anti-reflective coating Tokina claims to have better optical light absorption capacity and as a result, will allow for faster shutter speed in low light conditions. The reflective surfaces of the lens elements include a high-reflective silver coating and an anti-oxidant protective coating on the back for what Tokina promises will provide longer product life.
The lens weighs 310g (before the adapter was added) and is remarkably small: it is able to fit in the palm of the hand as shown below. Tokina says that for travel photographers who want compact gear, this lens will offer great zoom capabilities while taking up very little space in the bag.
Tokina says mirror lenses were no longer available for common use years ago because they were considered inconvenient due to fixed aperture, manual focus, lack of image stabilization and unusual bokeh shape, but Tokina says there are many reasons to use a mirror lens again with modern mirrorless cameras.
Versatile optics
Since most mirrorless cameras now use sensor mount, the lack of optical stabilization in the lens has little effect, Tokina says. Additionally, peak focus is also available on these cameras and eliminates another problem that mirror lenses face: the challenge of manual focus. Finally, Tokina says that due to advances in sensor design, the relatively slow f/8 speed is no longer a major problem thanks to better ISO performance.
The lens has a minimum focus distance of 1.7m and a maximum zoom ratio of 1:2.86, which Tokina says allows photographers to capture something 6″ x 9cm" on full-frame cameras. The company argues that this means photographers can take macro-style photos cleanly without worrying about casting shadows on the lens and also being far enough away not to frighten off capricious creatures, such as insects.
Since it's a 500mm lens, Tokina says it has an "ultra-pressure effect" that will show a close-up background and oversized compared to the foreground subject.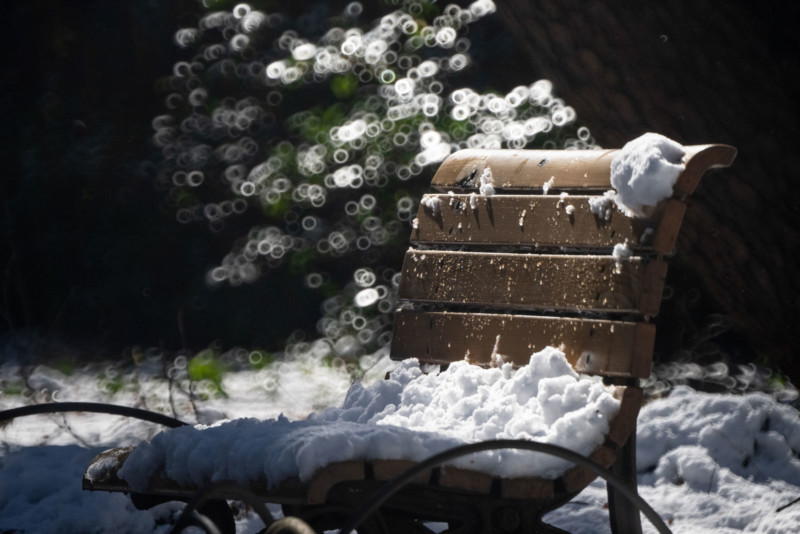 As mentioned earlier, mirror lenses sacrifice "normal" bokeh in order to become extremely compact, and the result is bokeh that some photographers love while others find a distraction. Tokina says it can look "super soft" or like a donut, which can be artistically tapped to.
One lens, several mounts
The 500mm f/8 lens uses a standard T-mount thread that allows it to be attached to a variety of lens mounts using adapters. This way, the photographer can buy one lens and if he wants to change camera systems, just swap the mount and keep using it instead of being forced to buy back a new lens. At launch, Tokina will offer Canon EF, Sony E, Nikon F, Nikon Z, Fujifilm X, and Micro Four Thirds adapters, although it's certainly possible that the company will add more over time.
Pricing and availability
Tokina says the lens will be available from February 18th, but it didn't include the price. The company's 400mm f/8 lens is available for $250, so while a 500mm f/8 lens is likely to be expensive given the extra throw, it's also very likely to still be affordable.